About the Event
It's coming home – MGFIM goes to Essex in the UK for 2015.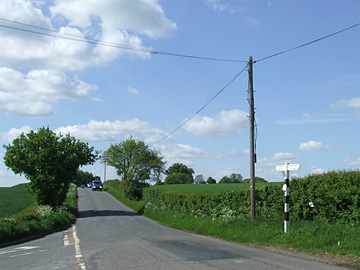 Starting in Holland in 2009 this event for modern MG's has been to Germany in 2011 & 2013, in 2015 it is going to England as part of the 20th anniversary of the MGF. As is customary, our aim is to create and offer an event for the modern minded MG owner who does not want to pay a large amount of money to a Club. Instead we will offer our guests an event that costs nothing to enter so your money will be spent on things you want and need to enjoy your time with us.
The local organising team are preparing a fabulous weekend in the upcoming spring. The event is not a race but an enjoyable drive in the Essex countryside with friends. Beautiful roads will lead you through a blossoming area on bendy country lanes. On both days, there will be interesting visits you can take part in.
Navigation will be provided in form of a roadbook, which will consist of the well known Tulip diagrams. Thus, everybody can go at his or her own speed or (if you so wish) you can follow each other to form convoys. Just make sure to arrive at the designated places in time. If you are unsure about using a roadbook, you can always get help from the team, please just ask any of the MGFIM crew.
But the most important part was to get together with people from all over Europe and have good fun.
Basic ideas of all MGFIMs:
About the costs: 
You simply pay for your own expenses, like meals and drinks or whatever else you need. You are also asked to book the accommodation on your own account, the links are posted on the registration page.
Don't speak English?  
Don't worry about any language barrier – there will be many people around who speak your mother tongue and can help you out.
Submenu